WELCOME TO
Alienated Grandparent Stories:
Real journeys of shock, depression, survival,




hope and reconciliation
A non-profit book project to share your personal story
of grandparent alienation for your healing, to provide support
to others, and to leave a legacy of love for your grandchildren.
Alienated Grandparent Stories, Inc. is a non-profit book project for grandparents to share their personal stories of alienation from their grandchildren. While current psychological research, clinical literature and self-help organization materials for alienated grandparents sometimes include excerpts of interviews or brief comments from grandparents, what is absent from the literature are accounts of the family dynamics that lead to the alienation, and of the complexity of personal responses to the alienation. This will be the first book to provide detailed grandparent alienation experiences. It will explore the roots of this alienation within these families, including the psychological and physical reactions of the grandparents. Alienated Grandparent Stories will provide alienated grandparents with the knowledge that they are not alone in what has become a devastating global epidemic. It will be reassuring for alienated grandparents who contribute their stories to know that there are proven psychological benefits of telling their story and that they are leaving a personal legacy of love for their grandchildren.
INTRODUCTION BY SUSAN HEITLER, Ph.D.
Internationally recognized clinical psychologist and author


The Introduction to the book will be written by Susan Heitler, Ph.D., a private practice clinical psychologist in Denver, Colorado, who specializes in the treatment of anxiety, anger, depression, narcissism, and parental alienation. She has published five books, focusing initially on conflict resolution - From Conflict to Resolution - and on marriage communication skills - The Power of Two. Her latest book, Prescriptions Without Pills, offers visualization techniques for rapid relief from anxiety, anger, and depression.
Dr. Heitler offers blogs on psychologytoday.com, where her articles have had over 20 million reads.
Dr. Heitler's website provides links to multiple resources, including details on her clinical practice, bio, books, and suggestions for where to learn more about parental alienation.
Added Comments by Dr. Heitler
"In addition to impacting grandparents, grandparent alienation deprives grandchildren of one of their most potentially enriching relationships:

Whereas alienating parents tend to be narcissistic; that is, unable to attune to the child's needs, a loving grandparent can radiate the love these children need to be able to grow up hearing and treasuring themselves—and to grow up with an ability to form healthy relationships ultimately with their own spouse and children.
A child's close connection with a grandparent can help to compensate for distorted views of men or women that the children might be developing from the deprecations of the other gender that they hear from their emotionally unhealthy alienating parent."
Why Share Your Story?




Following the research findings of Adriel Boals, Ph.D.* and Joshua M. Smyth, Ph.D.**, sharing your story about your personal experiences with grandparent alienation can help you in your own recovery as well as provide encouragement and support to others with similar experiences. See more below.
Almost all of us experience multiple forms of adversity during our lives. Few experience the intense pain, trauma, frustration, anger, despair, and hopelessness of grandparent alienation. However, in all of us is the capacity to get better, to be resilient or at least work at trying to be more resilient. Emotional, autobiographical storytelling has been proven to improve your resilience. Furthermore, by "giving it away," you can use your own journey as a means to help others on theirs.
Psychology research has recognized six (6) benefits to sharing your story:
1. Stories can be very healing and many people benefit from getting the opportunity to pass on their wisdom to others.
2.
Telling your story involves the process of learning how to express yourself and how to think about what has happened in your life that makes sense. As senseless as grandparent alienation may seem, the act of developing and organizing your story often entails using a traditional story structure (with a beginning, middle, and an end) to describe the events. This can be a healing process as it helps you to discern how the various events have been part of your journey to grandparent alienation, and for many, your journey to being reunited. Writing it down has been proven to help you impose an organization on your alienation, to help you identify key events, and to help you remember the details in a way that enables you become the author of your own life.
3. You learn about yourself from the act of writing your story. It can be a way of focusing your mind on what is important, what is most valuable, and ultimately, can help you to determine how you should be living your life.
4. Psychologists have found that telling your story allows the brain to make new connections to a certain memory. In the case of grandparent alienation it could be the trauma that you recall of the day you were told "you will never see your granddaughter again." Rather than repeating the trauma in your mind, and staying stuck in that memory, you can write your new story and attach words to your experience and the feelings that you had at the time. In doing so, you can release the stuck part of the brain and place the event in the past instead of reliving the trauma day after day.
5. We often hear, time and time again, that with storytelling comes a "sense of well-being." This might seen impossible when you are in the midst of coping with grandparent alienation. How can one can ever imagine a feeling of well-being again? Yet the data is clear. It shows that people who have found their voice, shared their story, and reaffirmed their values often find a sense of peace and hopefulness that they did not have before.
6. On the one hand, grandparent alienation is traumatic, highly stressful, and can cause stress-related illnesses such as impaired immune functioning, migraine headaches, high blood pressure, gastrointestinal disorders, sleep disorders, anxiety, and depression. On the other hand, storytelling can offer significant mental and physical benefits when written in a format that relives the upsetting events by focusing on "meaning" within a narrative format. Refer to "Steps to Creating Your Story," which provides carefully laid out guidelines to help you derive the greatest physical and psychological benefits from telling your story.
You have an authentic voice. You can make a difference in yourself and others by sharing your experiences and perspective. How did your alienation happen? What has helped? What hasn't? What has been most discouraging? What has given you hope? There are all sorts of things you know about grandparent alienation that other alienated grandparents want to know. You are not alone. Let them know that they aren't either.
*About Adriel Boals, Ph.D.
Dr. Boals is a Professor and the Director of the Behavioral Science program at the University of North Texas. His primary research interest is coping with stress and trauma, with an emphasis on autobiographical memory. This includes the following three areas: 1) understanding the etiology of Post-traumatic Stress Disorder (PTSD) and Post-traumatic Growth (PTG), with an emphasis on cognitive and autobiographical memory processes; 2) understanding the expressive writing intervention as a coping process, and; 3) how we can gain insight into healthy coping strategies through narrative analyses.
**About Joshua M. Smyth, Ph.D.
Dr. Smyth is the Distinguished Professor of Biobehavioral Health and Medicine at Penn State and the Hershey Medical Center. He serves as Associate Director of Penn State's Social Science Research Institute. His most recent book is an important addition to the literature on the benefits of writing personal stories about traumatic events. "Opening Up by Writing It Down: How Expressive Writing Improves Health and Eases Emotional Pain," provides valuable healing advice to alienated grandparents.
"Steps to Creating Your Story"*
The Steps to Creating Your Story were developed consistent with the research findings ofDr. Adriel Boals and Dr. Joshua M. Smyth indicating the necessity of "narrative structure" and "meaning making" (see definition below) in writing about traumatic experiences in order to produce a variety of health benefits, including improvements in physical health, psychologicalwell-being, and measuresof psychological function.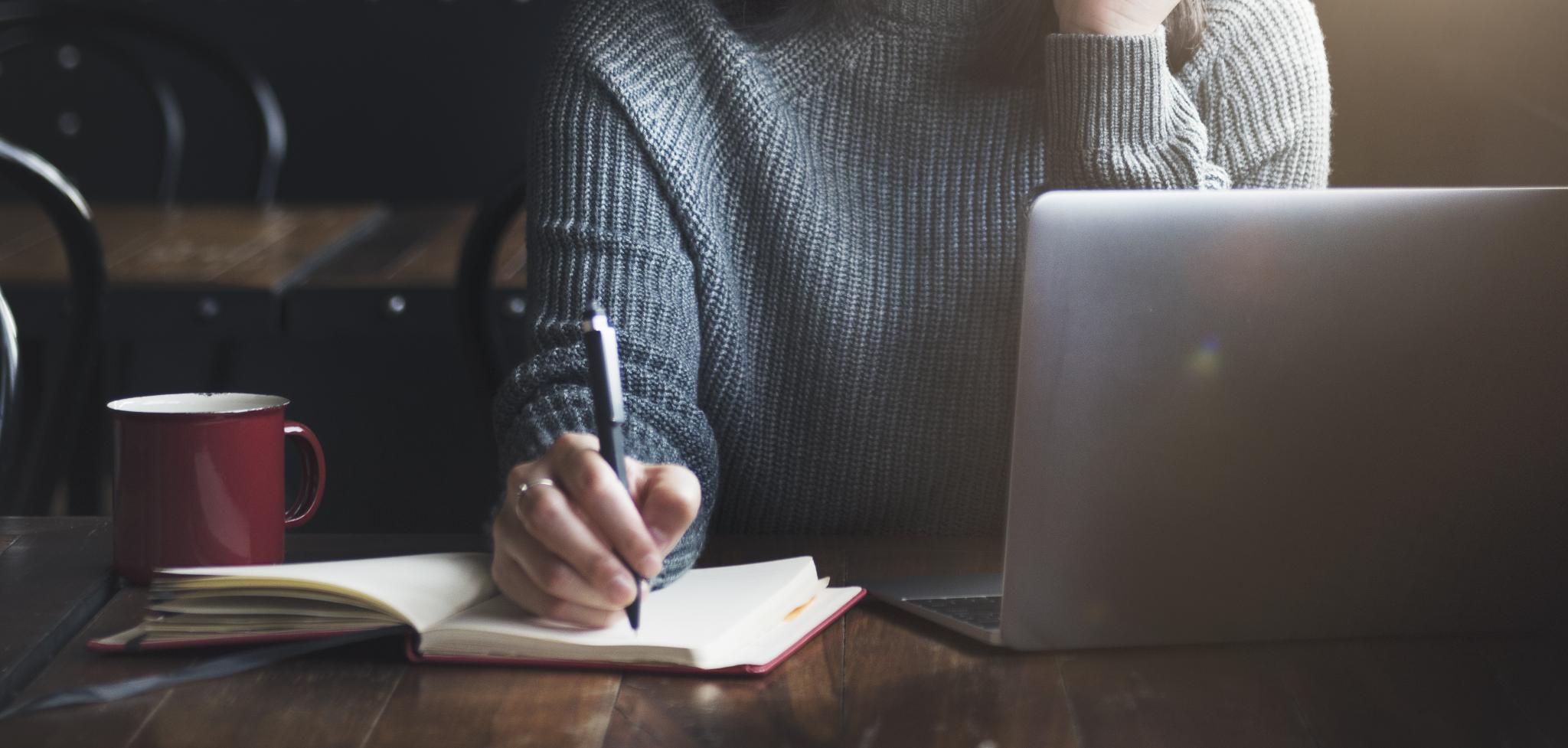 Step #1 - Introduce yourself.
Introduce yourself with your name (first name or alias is fine), town, what you do, and a little bit about yourself. This information provides the reader with ways to relate and create a link between you and the alienated grandparent reader. Your real name and contact information will be confidential and not shared with anyone.
Step #2 - What happened?
We would like you to write about your grandparent alienation. Don't worry about grammar, spelling or sentence structure. The important thing is that you write about your deepest thoughts, feelings, and sensations about the alienation. Let yourself go and touch those deepest emotions and thoughts you have. Most importantly, try to form a story of events, a sequence of events about the alienation. Start by describing the circumstances that led up to your alienation. Who told you and what did they say? How did you react? What did you say and do? How did you feel? How do you feel now? Try to use causal words (e.g., because, therefore) and insight words (e.g., understand, think).
Step #3 - What has happened since?
Next, write about the consequences of the alienation. How have you handled the alienation? What has happened and how it made you think and feel. Have you attempted a reconciliation? If so, how did you do it? What have you done to feel better and to understand the causes of your grandparent alienation? Have you seen a therapist, talked with friends, read books? What has helped?
Step #4 - How has it turned out?
How did it resolve? If you have reconciled, the entire traumatic experience has changed you, so how are you different today? How is your relationship with your son/daughter and grandchild since reconciliation?
If you are stuck with the daily pain of unresolved alienation, how do you feel? What is next for you in your life?
"Meaning making" is defined as "coming to see or understand the situation in a different way and reviewing and reforming one's beliefs and goals in order to regain consistency among them" (Park & Ai, 2006, p. 393). Dr. Boals explains meaning making with this example: a person is arrested for criminal activity and both distressed and angry at the police. After reflection and evaluation of the situation, however, the person realizes that their criminal activity was wrong and getting arrested was exactly what they needed to make a life change. The increased cognitive processing may reflect the individual's effort to integrate these events into their life story. Meaning making allows the individual to learn and evolve from the traumatic experience which leads to stress reductions, and ultimately result in better health.
Refer to the next section: Details for Your Story Submission and if you still need help in writing your story go to the section on Your Story Step-By-Step and you are guided the whole way.

Details for Your Story Submission
Guidelines for Writing Your Story
1. Your story is true, not fiction, not creative writing, although you have the option of changing the names for anonymity. However, the real story author's name is required for email and mail communications, but is strictly Confidential and will not be shared with anyone for any reason.
2. It is written in the first person and will be about yourself and your grandparent alienation.
3. Keep your story to 3,000 words or less, but don't be concerned about length since it is more important to tell the whole story in as much detail as is possible.
4. Have a beginning, a middle and an end to your story.
5. STILL CONFUSED ON HOW TO WRITE YOUR STORY?
If the "Steps to Creating Your Story" leaves you wondering how and where to start, that is OK. We have added an entire section of this website with a list of questions and issues for you. All you do is start with question #1 and address the questions or topics that you want to tell us about and then at the end of the list your story will be in draft form, ready for minor editing. Now go to the next section called "Your Story Step-By-Step."
What Your Story Is Not.
1. It is not a masterpiece of literature - don't worry about punctuation or grammar, it will be professionally edited.
2. It isnot a term paper, a magazine article, a research paper, an instruction manual, or a sermon.
3. It does not include political commentary, controversial issues, or inappropriate language (we know how you feel, think about your grandchild's reaction when he/she reads it).
4. Your submissionmust be a story that has not been previously published.
Submission details.
1. Send your story to us as an email attachment in Microsoft WORD or as a PDF file (we can convert a PDF file to a form that can be edited but it is easier for us if you submit a WORD file). If you do not have access to WORD, send it to us in any form that works for you It can even be handwritten, then scanned and saved as a PDF file, then emailed as an attachment.
2. Send your email and attachment to us at the following address: editor@alienatedgrandparentstories.com.
3. If you do not have a computer or have computer problems or inadequate computer skills, send your story from a library, other public place, a friend's or relative's.

4. You will receive an email within a few days that your story has been received.
5. Do not communicate with us regarding your computer or software problems. We suggest that you ask a friend, relative or your local computer expert.
6. After your story is reviewed and edited for grammar, spelling and given a "title" that captures the reader's attention, we will request your permission to print it. We will not publish any story without written permission from the author, and you will approve any edits before publishing. We will email you our Permission Form.
7. Be sure to email us with any change to your email address.
8. For all email communications with us include the real story author's name and contact information (which will remain confidential and not published or available to anyone for any purpose whatsoever).
Special Note of Warning.

Storytelling is not without its challenges. To tell the real story of how grandparent alienation happened to you is to relive some of the worst moments of your life. Most people find writing thoughts, feelings, and sensations about their alienation upsetting, and many cry, feel sad or depressed afterwards. This is quite normal. If the process is too upsetting, try putting your story aside for a little while, talking to a friend, or a professional resource.
NOTE: IF YOU HAVE DECIDED TO WRITE YOUR STORY, PLEASE EMAIL US WITH A NOTE INDICATING YOUR ANTICIPATED DATE OF COMPLETION SINCE THIS WILL HELP OUR EDITORS IN THEIR PLANNING - THANK YOU. PLEASE SEND YOUR NOTE TO grant@alienatedgrandparentstories.com.
If the "Steps to Creating Your Story" has you wondering how and where to start, that is OK. This section is for you. To create your story, start with question #1 (below) and either answer the question. Then, by the end of the list your story will have a reasonably complete draft! Let's begin . . .
1. What is your name? (first name only or alias for confidentiality).
2. Where do you live?
3. Tell us your age, retired/working?
4. How many children do you have and how many grandchildren? Describe your relationship with your child before the alienation, were you a close and loving family with good communication skills, was there a long a simmering underlying problem or dispute? What is the family history of handling conflict?
5. What was your relationship with your grandchild before the alienation event? How often did you see him/her, were you involved in childcare, how often were you involved in family events? Provide as many details as possible so that we understand the family dynamics and your relationships within the family before the alienation.
6. Does the alienator have a history of alienation in his/her family or friends? If so, tell us what you know - alienation tends to be transgenerational for the alienator. Also, as the grandparent target of alienation, is there any history of parental or grandparent alienation in your family?

7. What were you told about not seeing your grandchild? Set the stage, was it in person, by phone or email? What was said? Was there one single argument or event that triggered the alienation or a long history of problems? Was there anger, yelling or just cold and factual? Was there an explanation? If so, what?
8. What was your first reaction to the person that told you that you would no longer see your grandchild? What did you say, did you argue or apologize, cry, yell, blame, curse or take it in silence?
9. Is there one family member who you believe to be the cause of the alienation? If so, who and what was your relationship been like with him/her?
10. How long has it been since you were alienated? How do you feel now? Have your feelings changed with the passage of time, and if so how?
11. Do you have feelings of being a failure and/or guilt or that you are being punished, less confidence in yourself, more critical of yourself, agitated, loss of interest in other people or things than before, more indecisive than before, worthless, a loss of energy, irritable, changes in sleeping pattern, changes in appetite, difficulty concentrating, tired or fatigue, suicidal thoughts, more difficulty trusting other people, a sense of numbness, a sense of meaninglessness without your grandchild? Explain in as much detail as you like, this is important.
12. Has your physical health been impacted by your alienation? If so, how?
13. Tell us how you and your life have changed as a result of the alienation? What makes you sad? Have you been to a therapist, talked with friends, found a support group, isolated yourself in the house, found a new and satisfying hobby, used drugs or alcohol? Have you had thoughts of harming yourself or suicide?
14. What has worked to make you feel better?
15. Have you thought of reunification or attempting to see your child and grandchild? What have you done and how do you feel about reunification?
16. If your reunification has been successful, how did it happen, did you write a letter, was it a telephone call, did you apologize, if so, for what? Explain. Do you have any fear that it may happen again if you say or do something to offend the alienator? How to you feel now? Is your relationship with your child and grandchild the same as it was before the alienation, and if it has changed, how?
17. Do you have any words of advice to other alienated grandparents?
Now go back to the previous section on Details for Your Story Submission and make sure that your story meets these guidelines. Take your time, this is not a project that can be successfully done in a few hours. When it does, email your story to us at: editor@alienatedgrandparentstories.com.
STILL NEED HELP WITH YOUR STORY?You have followed all the Details for Your Story Submission and Your Story Step-By-Step but your story does not read well -- you don't know the specific problem but it does not flow, the story does not really capture your feelings and the issues, and maybe you feel that it is just not yet worthy of publication. We understand. Very few people are naturally good writers. So for those who have really tried, followed all our directions, and still come up short, email your story to editor@alienatedgrandparentstories.com with a cover note explaining your story-writing problems and our Editors will work with you to craft a story that you will be proud of. Note that this assistance is not for the lazy who have failed to follow our directions before submission.
OUR MISSION
As of writing we have suffered for 3 years with the devastating life-changing impacts of grandparent alienation. Acknowledging the healing powers of storytelling, together with our desire to support other grandparents, we have worked with other alienated grandparents, researchers and mental health professionals to create Alienated Grandparent Stories .
About Joanne


Joanne is an economist by education, an accountant by profession and the Co-Coordinator of the Orlando Strategic Alliance of Alienated Grandparents Anonymous, Inc. (see www.AGA-fl.org).
About Grant
Grant W. Austin, Hons. B.A. (Psy. summa cum laude), M.S., MAI, CMRS, CEC is the Co-Coordinator of the Orlando Strategic Alliance of Alienated Grandparents Anonymous, Inc. (see www.AGA-fl.org), a Member of the Parental Alienation Study Group (see www.pasg.info), and an Affiliate of Parental Alienation Europe (see www.parentalalienation.eu). He is a university professor, a nationally published author, and a frequent lecturer to professional organizations and law societies.
Special thanks for the advice, direction, writing/editing and other support from:
Amanda, Alienated Grandparents Anonymous

William Bernet, M.D.



Adriel Boals, PhD
Elder Justice Coalition
Elaine Cobb, Family Access Fighting for Children's Rights
Carol Golly, PhD
Pat Hanson, PhD
Susan Heitler, PhD
Rev. Dr. John Killinger

Parental Alienation Study Group




Joshua Smyth, PhD, and



Numerous therapists, researchers and our alienation storytellers.
Words from Our Storytellers
If you contributed your alienated grandparent story to this book project and you have a message for other alienated grandparents about your writing experience, please send us an email and we will post it below.
"I have always been a bad writer. I know what I want to say but the words just don't come out right on paper. I followed the step by step instructions and it worked. And thanks to your Editor who really helped me when I struggled."
Arlene, Burlington, VT
"Thank you for your book project. The process of writing my story of heartbreak, as difficult as it was at the time, has made my life a little bit more bearable."
Cherry Hill Village, CO
"My brain has not stopped working overtime for the past 2 years thinking about why my daughter would separate me from her and my granddaughter. It is all that I think about. If my story helps anyone, God bless you. Here is what I did and it worked, now my heart is still broken but I understand. First I read everything on Dr. Coleman's site, then nearly everything on every website that I could find on alienation, then I followed all your rules on writing my story. Now it all makes sense to me. I will not have peace until we all get along again but writing my story forced me to understand what happened. Thank you!"
Ruth, Butler, PA
"I cry nearly all day every day for the past year when my son-in-law told me I would never see my grandson again after caring for my grandson in our house for 4 years every day. My blessing is my good husband. I am so grateful to him for finding this alienated grandparent story. I found it hard to write our story because I cried so much but I really learned a lot about all the causes of this terrible terrible thing that is being done to grandparents."
Irene, Buffalo, NY
"Kia Ora Grant. My wife and I thank you for helping us to better cope with our family tragedy of grandparent alienation."
Wellington, NZ
"When I started writing my story it sounded like a good idea if my story helps other grandparents and i pray that my granddaughter will read it some day. I really did not think that it would help me feel any better. Boy was I wrong. Reading about grandparent alienation and then writing my story gave me the words to understand why it happened and the strength to realize that it is not me that did anything wrong since it was 100% my daughter-in-law that is jealous, selfish, insecure, a bully, a narcissist, and cares more about herself than the happiness of her children. Thank you because writing my story made it clear to me."
Myra, Lexington, KY
"I still hurt every second of every day, but blaming myself is gone. I now understand how it happened. Writing my story has helped me more than four years of therapy. Thank you."
Helen, Broomall, BA
"Very nice job of it, you made my story writing simple, not painless. but it is not difficult even for bad writers like me."
Ralph, Darien, CT
"After I was told by my son-in-law that I would never seen my granddaughters again i saw a therapist who had no understanding of alienation. My Pastor's advice was to show the boy love and forgiveness. My MD gave me Duloxetine and then Diazepam but the side effects were significant. My friends recommended marijuana, alcohol, yoga, meditation, or just staying busy. Nothing worked to ease my mental pain. Another friend recommended your website, I read the alienation literature and Dr. Coleman's website, then I wrote my story and now I get it. I understand the moron son-in-law, his bullying, narcissistic behaviors, and his insecurity and it all became crystal clear when I wrote it out according to your directions. Understanding does ease the pain a little."
Jett, Bronxville, NY
"It has been only 8 months since my daughter told me she does not want me in her life or my granddaughter's life. The shock is still new as are all the new terms that I have never heard of such as alienation and narcissism. What a terrible generation of young adults we have raised. Your great directions on how to write my story taught me a lot about myself and our situation - thanks."
Edna, Brattleboro, VT
more coming soon . . . please send us your storytelling experience.

Impacts of Grandparent Alienation: A meta-analysis
A "meta-analysis" in psychology involves taking the statistical results of independent studies, converting these results to a few common statistical metrics, and then combining, integrating, and testing these statistical results. The meta-analysis process is designed to be precise.
The following meta-analysis does not consider statistics and it is not precise. This meta-analysis is a narrative review of the literature on grandparent alienation for the purpose of summarizing the impacts of grandparent alienation on the grandparent. The following points rely extensively on the doctoral dissertation of Carol Golly, PhD., (2019) (see References section). Page numbers following quotations and paraphrasing apply to Golly (2019), unless otherwise cited.
1. Research studies and memoirs describe a roller-coaster of grief symptoms after realization that their adult children and/or grandchildren were alienated from them. initial responses included emotions of shock and anxiety, crying and disbelief. These reactions were interspersed with emotions of anger, sadness, frustration, and disappointment; protest behaviors like trying to reestablish a connection; and preoccupation of thoughts with the alienation (Agllias,2013).
2. Sadness, depression, anger, and self- blame are all feelings that a parent may experience as a result of being alienated from a child (Goldberg & Goldberg, 2013). The latest research indicates that similarly, grandparents will suffer from the loss of contact with their grandchildren (Golly, 2019).
3. "Kruk (1994) reported that grandparents who had lost contact with their grandchildren described reactions common to bereavement. The grandparents in Kruk's study reported deep satisfaction and self-identity in the grandparent role, and enjoyed intense and intimate connections to their grandchildren. When this was lost, one-third of the grandparents reported newly diagnosed physical health problems, and one-half experienced emotional difficulties of profound sadness and sense of loss. Grandparents' experiences of profound grief and loss included fear of never seeing their grandchildren again; worry about the safety and well-being of grandchildren; and sadness at being shut out of family gatherings and events and at not being able to pass on family history and traditions" (p. 18).
4. "Drew and Smith (1999) found that grandparents who attended support groups in Canada and England reported symptoms of bereavement after contact loss with their grandchildren and indicated that stress, anxiety, and grief prohibited them from enjoying their previous pleasurable activities. Further investigating these findings, the authors (Drew & Smith, 2002) found that decreases in grandparent-grandchild contact predicted decreased quality of life, poorer health, depression, and intrusive thoughts consistent with post-traumatic stress" (pp. 18-19).
5. "Parkes (1990) found that sudden primary relationship loss (including with grandchildren) adversely affected physical and emotional health and induced a prolonged grief response as expected by bereavement theory" (p. 19).
6. "Drew (2007) reported a range of negative consequences for grandparents experiencing sudden loss of a grandchild, including intense chronic grief, symptoms of post traumatic stress disorder, cognitive intrusion, mental health problems, lowered life satisfaction, numbness, shock and denial, shame, rejection, betrayal, and depression. Drew (2007) tracked depressive symptoms of over 400 grandparents over 15 years who had lost contact with grandchildren. Building on earlier cross-sectional studies of grandparent depression after contact loss, the author found that mental health progressively worsened for these grandparents as they grew older. Drew (2007) stated that grandparents in such situations could be at risk of suicide, but there is no data available on alienated grandparents and suicide" (p. 19).
7. Kivnik (1982) stated that "grandparenthood does have a real connection to the lives, morale, and the mental health of grandparents" (p. 60). The loss of this role negatively impacts both life satisfaction and morale (p. 19).
8. "Boss (1999) described grandparents who lost contact with grandchildren as experiencing "ambiguous loss," and found that a sense of powerlessness over the situation made it difficult for the grandparents to regain mastery over their lives" (p. 19). The term "ambiguous loss" was coined by Pauline Boss in 1975 to describe a confused state of whether there is an absence or presence of another. Boss (2006) describes two types of losses that characterize ambiguous loss: physically present but psychologically absent, or physically absent but still psychologically present in the mind of the person experiencing the loss of the other. Grandparent alienation relates primarily to the latter.
9. According to Doyle, O'Dwyer, & Timonen (2010), one paternal grandmother in Ireland stated, "You are in no man's land—because my grandson is not missing or dead. He is out there somewhere and you are looking for him in the crowd all the time, all the time. Everywhere you go, wherever there are kids, you always look" (p. 591). "The authors pointed out that social support for grandparents experiencing contact loss with their grandchildren tends to subside over time, leaving negative emotions unresolved after an ambiguous loss. The need is no less great although the support has subsided" (pp. 19-20).
10. "Grandparents mourn the profound loss of contact with grandchildren. According to Stroebe and Stroebe (1993), bereavement is consistently described as one of life's most stressful events, affecting physical, social, and psychological well-being. Bereavement increases the risk of major depressive episodes (Brown & Harris, 1989; Zisook & Shughter, 1993), and is a risk factor for impaired immune function (Irwin, Daniels, & Weiner, 1987), more frequent physician visits and poorer physical health (Kapro, Koskenvuo, & Rita, 1987), suicide (Kapro et al., 1987; Luoma & Pearson, 2002), increased use of alcohol and cigarettes (Glass, Prigerson, Kasl, & Mendes de Leon, 1995), and mortality from other causes (Latham & Prigerson, 2004)" (p. 20).
11. "The mourning experience of estranged grandparents may indicate the presence of complicated grief (Zhang, El-Jawahri, & Prigerson, 2006). Complicated grief (CG) occurs in 2-7% of bereaved individuals following the death of a loved one (Bui et al., 2015; Shear, 2015), and is defined as a persistent yearning for the lost object; feelings of shock and emotional numbing; a sense of being alone in the company of others; and a belief that life is meaningless as a result of the loss. CG includes symptoms that are analogous to posttraumatic stress and leads to the same level of emotional and physiological distress that accompanied the original loss (Barry, Kasl, & Prigerson, 2001). The longer the individual struggles with CG, the more likely he or she is to develop significant mental health problems, most notably major depression and anxiety (Boelen, van den Bout, & de Keijser, 2003). Latham and Prigerson (2004) state that CG has been shown in multiple studies to "form a unidimensional symptom cluster comprised of symptoms of separation distress (i.e., yearning for the deceased, excessive loneliness) and traumatic distress (i.e., feelings of disbelief, and a fragmented sense of security and trust)" (p. 351). According to Prigerson and Jacobs (2001), CG symptoms that are elevated and persist for 6 months or more predict "substantial morbidity" such as risk of cancer, cardiac events, increased substance use, and suicidal ideation. CG symptoms are resistant to the passage of time and to treatment with tricyclic anti- depressants, which can be helpful in ameliorating normal bereavement-related depression (Prigerson et al., 1995). The authors also found that increased levels of CG symptomology, in particular, are associated with a greater likelihood of suicidal ideation. CG appears to present a very serious threat to emotional and physical health and well- being" (pp. 20-21).
12. According to Agllias (2013) estrangement not only affects the immediate relationship but sets off ripple effects in familial and interpersonal relationships 9Friesen, 2003; Sucov, 2006, Titelman, 2003). The most obvious effect of estrangement is isolation from one or more family members, which has implications for associated or secondary estrangement (LeBey, 2001). Estrangement from family members may also mean isolation from certain friends, relationships, associations, and events, resulting in a shrinking of social experiences (Davis, 2002) and fewer people to turn to for emotional support and guidance (Allen, 2003).
1. I would like to write my story, but what is the deadline for submission?
Our current target for all stories into editing by summer of 2020.
2. When will Alienated Grandparent Stories be published and available to the public?

We are scheduled for publication and distribution by the end of year 2020.
3. In what forms will Alienated Grandparent Stories be available?
Printed book and eBook.
4. How much will Alienated Grandparent Stories cost?
Free to accepted story contributors (including free delivery) and at cost to all others (delivery not included). Remember, we are a not-for-profit!
5. Where will I be able to purchase Alienated Grandparent Stories?
It will be available at Amazon.com.
6. After publication, can I use, reprint or excerpt a story from the Alienated Grandparent Stories book?

Our stories are copyright-protected. Permission may be granted for a one-time use after processing your Request for Permission. Email us and we will send you the Request for Reprint Permission.
7. How do I subscribe or unsubscribe from emails from Alienated Grandparent Stories?
We do not have a subscription service, newsletter, blog or any form of marketing material that we will ever send you.
Send your story (that complies with all Submission Guidelines)
as a PDF, WORD or other word processing format as an email attachment to:
editor@alienatedgrandparentstories.com
For all other issues contact Grant by email at:

grant@alienatedgrandparentstories.com
This book project is dedicated to Kelly (our daughter), Piper Madison and Paige Liberty (our granddaughters) to memorialize our love for you and to help others who have been devastated by parent and grandparent alienation.
These Resources provide links to sources of information that you may find valuable. Be aware that we are not responsible for the content or privacy practices of other websites. We encourage our users to be aware when they leave our site and to read the privacy statements of any other site that collects personally identifiable information. Please read our Terms of Website Use.
Support and Education
Dr. Joshua Coleman, Ph.D. is an expert in parent and grandparent alienation. His website provides access to a newsletter, webinar series, books and psychotherapy services. See https://www.drjoshuacoleman.com/

Family Access Fighting for Children's Rights is an excellent resource to understand alienation and grandparent alienation. In their own words: "Our main concern is the children and grandchildren and then the complete family. Sadly the children and grandchildren who are alienated from family are being treated as pawns and property. They are neither. They are human beings. They should not be regarded as such by their parents or any other family member. We contend that it should be illegal to use children as pawns or instruments of spiteful behavior in an effort to prevent them from interaction with ALL other family members. Our purpose and goal is to ensure the preservation of extended, traditional family relationships. In the process of this hell on earth called alienation, we need all the knowledge and support we can get to help our children and grandchildren and then ourselves."
www: www.familyaccessfightingforchildrensrights.org.
Advocates for Grandparent Connection is a national outreach and support group to being disenfranchised grandparents together. See https://grandparentchildconnect.org.
Alienated Grandparents Anonymous (AGA) is a Florida-based non-profit providing information and support groups in 50 States and 22 countries. See http://www.aga-fl.org.
Parental Alienation Europe focuses on increasing awareness of Parental Alienation, educating parents and the public on the dynamics of Parental Alienation, and offering a range of intervention services to help those affected by Parental Alienation. See https://www.parentalalienation.eu.
International Support Network of Alienated Families (ISNAF) is an education and support network for parents and families experiencing alienation. See http://ianaf.info.

Understanding and Healing for Daughters of Narcissistic Mothers. See https://www.daughtersofnarcissisticmothers.com/
Sons of Narcissistic Mothers. See https://www.sonsofnarcissisticmothers.org/npdmothers.html
Narcissistic Mother by Michelle Piper: http://www.narcissisticmother.com
Resources for Adult Children of Narcissists: http://bandbacktogether.com/adult-children-of-Narcissistic-parents-resources
Joanna Ashmun on NPD: http://www.halcyon.com/jmashmun/npd/dsm-iv.html#npd

Light's House: http://www.lightshouse.org

Out of the Fog on NPD: http://www.outofthefog.net/Disorders/NPD.html

Randi Kreger on NPD: http://www.psychologytoday.com/blog/stop-walking-eggshells/201112/envy-part-the-definition-narcissistic-disorder

Psych Central on narcissistic mothers: http://psychcentral.com/lib/narcissistic-mothers/0002959

Characteristics of the narcissistic mother: https://sites.google.com/site/harpyschild/

On dysfunctional families: http://www.mudrashram.com/dysfunctionalfamily2.html

On family roles: http://kathyradina.com/role-play-family/

On Narcissistic vs Borderline Mother: 'The Borderline/Narcissistic Mother' https://www.psychologytoday.com/blog/the-intelligent-divorce/201406/the-borderlinenarcissistic-mother
Popular Books.
I Thought I Was the Only One: Grandparent Alienation-A Global Epidemic, by Amanda.
Opening Up by Writing It Down by James W. Pennebaker, PhD and Joshua M. Smyth, PhD.
Writing Cures: An introductory handbook of writing in counselling and therapy by Gillie Bolton (Editor).
Prescriptions Without Pills: For Relief from Depression, Anger, Anxiety, and More by Susan Heitler, PhD.
Writing as a Way of Healing: How Telling Our Stories Transforms Our Lives by Louise Desalvo.
When Parents Hurt: Compassionate Strategies When You and Your Grown Child Don't Get Along by Dr. Joshua Coleman.
Surviving Parental Alienation: a journey of hope and healing by Amy J.L. Baker and Paul R. Fine.
Adult Children of Parental Alienation Syndrome: Breaking the Ties That Bind by Amy J.L. Baker, PhD.
The Essentials of Parental Alienation Syndrome by Drs. Evans and Bone.
A Precious Bond: how to preserve the grandparent-grandchild relationship by Susan Hoffman.

The Narcissist: A User's Guide by Betsy Wuebker and Lori Hoeck.
Healing the Daughters of Narcissistic Mothers by Christine Anne Lawson.
Healing the Shame that Binds You by John Bradshaw.

Adult Children: The Secrets of Dysfunctional Families by J. Friel and L. Friel.

It's My Turn by Tina Fuller.

Understanding the Borderline Mother by Christine Ann Lawson.

Narcissism: Denial of the True Self by Alexander Lowen.

Will I Ever Be Good Enough?: Healing the Daughters of Narcissistic Mothers by Karyl McBride.

Facing Co-dependence by Pia Mellody.

The Wizard of Oz and Other Narcissists: Coping with the One-Way Relationship in Work, Love, and Family by Eleanor Payson.


Joint Custody with a Jerk: Raising a Child with an Uncooperative Ex- A Hands-on, Practical Guide to Communicating with a Difficult Ex-Spouse by Amy Baker, PhD.

 Co-parenting with a Toxic Ex: What to Do When Your Ex-Spouse Tries to Turn the Kids Against You by Amy J. L. Baker, PhD and Paul R Fine LCSW.

Bonded to the Abuser: How Victims Make Sense of Childhood Abuse by Amy Baker, PhD.

Abandoned Parents: The Devil's Dilemma: The Causes and Consequences of Adult Children Abandoning Their Parents by Sharon A Wildey

Done with the Crying, Help and Healing for Mothers of Estranged Adult Children by Sheri McGregor, M.A. 

Becoming Grandma: The Joys and Science of the New Grandparenting by Lesley Stahl .

Preserving Family Ties… An Authoritative Guide to Divorce and Child Custody by Mark D. Roseman, Ph.D., CFLE.

Reluctantly Related: Secrets To Getting Along With Your Mother-in-Law or Daughter-in-law by Deanna Brann.

The Princess and the Queen...A Guide for Daughter-in-Law and Mother-in-Law by Pamela Reynolds.

Healing the Daughters of Narcissistic Mothers by Dr. Karyl McBride PhD.

Understanding ​The Borderline Mother by Christine Anne Lawson.

Splitting, Splicing and Projection in BPD Personalities by Shari Schreiber.

I Hate You, Don't Leave Me: Understanding the Borderline Personality by Jerold J. Kreisman and Hal Straus.

The Essential Guide to Borderline Personality Disorder by Randy Kreger.

Borderline Personality Disorder for Dummies.

Abandoned Parents: Healing Beyond Understanding: Easing the pain of Parents Abandoned by their Adult Children (Volume 1 & 2) by Sharon A. Wildey.


Boundaries by Dr. Henry Cloud.

The Verbally Abusive Relationship by Particia Evans.

Stop Caretaking the Borderline or Narcissist – How to End the Drama and Get On with Life by Margalis Fjelstad.

When Being a Grandma Isn't So Grand: 4 Keys to L.O.V.E. Your Grandchild's Parents by Donne Davis.

Sometimes My Mommy Gets Angry by Bébé Moore Campbell.

Will I Ever Be Good Enough? by Miki Kashtan. 

Invisible Grandparenting...Leave a Legacy of Love Whether You Can Be There or Not by Pat Hanson, PhD.

Banished: A Grandmother Alone - Surviving Alienation and Estrangement by Nancy Lee Klune.
Parental Alienation 911 Work book by Jill Egizii.
The Look of Love by Jill Egizii.
Creating a Successful Parenting Plan: A Step-by-Step Guide For the Care of Children of Divided Families by Dr. A. Jayne Major
The Parent Alienation Syndrome by Dr. Richard Gardner. Call (800) 544-6162 or his website at http://www.rgardner.com.
Divorce Casualties: Protecting Your Children from Parental Alienation by Dr. Douglas Darnall.
Mental Health Professionals Specializing in Alienation.

Dr. Joshua Coleman is an internationally known expert in parenting, families, relationships and alienation Refer to the Introduction to the book in this website for his professional qualifications and contact information. See www.joshuacoleman.com.
Dr. Amy J.L. Baker is a researcher, expert, author, and coach in parental alienation. See https://www.amyjlbaker.com/coaching.html. See also
"How to Find a Parental Alienation Expert" by Amy J.L. Baker, PhD. See https://www.psychologytoday.com/us/blog/caught-between-parents/201511/how-find-parental-alienation-expert-part-1

Movies.
Advocates for Grandparent Connection movie. See https://www.grandparentchildconnect.org/movie.
Misery (1990). Director: Rob Reiner - Writers: Stephen King (novel), William Goldman (screenplay)
Mommie Dearest (1981). Director: Frank Perry - Writers: Christina Crawford (book), Robert Getchell et al.
Tangled (2010). Director: Nathan Greno , Byron Howard - Writers: Dan Fogelman (screenplay), Brothers Grimm (fairy tale)
Erasing Family (2019), Dr. Warren Farrell and John Gray - Writers.
"Erasing Family brought me to tears as Ginger Gentile's brilliant production looks through the eyes, hearts and words of children as their childhood is erased as one of their parents is erased. This film wisely refrains from taking sides (e.g., "The courts are biased against dads/moms") but leaves us with the indelible impression that if we don't wish to leave a child behind we need to not leave a parent behind."
Set up a screening! Did you know that the fee is only $250? You can sell tickets (and keep the profits! or donate to Erasing Family or use to fund other screenings) and we will REFUND the fee if 100 young people under the age of 26 attend. https://erasingfamily.org/index.php/host-a-screening-2/

Books for Mental Health Professionals.
The International Handbook of Parental Alienation Syndrome: Conceptual, Clinical and Legal Considerations by Richard A. Gardfner, M.D., S. Richard Sauber, PhD., and Demosthenes Lorandos, PhD., J.D.
Scriptotherapy: The effects of writing about traumatic events. In J. Masling & P. Duberstein (Eds.), Psychodynamic Perspectives on Sickness and Health (pp. 121-154). American Psychological Association press: Washington, DC. Smyth, J., & Greenberg, M. (2000).
Research Methods in Child Welfare by May J.L. Baker.
Therapeutic Interventions for Children with Parental Alienation by Richard A Gardner.
The Essentials of Parental Alienation Syndrome: It's Real, It;s Here and It Hurts by J. Bone.
The Parental Alienation Syndrome: A Family Therapy and Collaborative Systems Approach to Amelioration by Linda J. Gottlieb.
Parental Alienation, DSM-5, and ICD-11 American Series in Behavioral Science and Law) by William Bernet.
Parental Alienation: The Handbook for Mental Health and Legal Professionals by D. Lorandos.
Prescriptions Without Pills: For Relief from Depression, Anger, Anxiety, and More by Susan Heitier, PhD.
Understanding Parental Alienation: Learning to Cope, Helping to Heal by Karen Woodall.
Peer-Reviewed Papers for Mental Health Professionals (note varying citation styles)
Golly, Carol, A. (2019). Grandparent Cut Off from Grandchildren: An Exploratory Study (Unpublished doctoral dissertation). Barry University, Miami-Dade, Florida.
Beiner, Stephen, F., Lowenstein, Ludwig, Worenklein, Abe, & Sauber, Richard, S., Grandparents' Rights: Psychological and Legal Perspectives. Published online.
Cromer, L., & Smyth, J. (2010). Making meaning of trauma: Trauma exposure doesn't tell the whole story. Journal of Contemporary Psychotherapy, 40, 65-72.
Juth, V., Smyth, J., Lepore, S., & Carey, M. (2015). Social constraints are associated with negative psychological and physical adjustment in bereavement. Applied Psychology: Health and Well-Being, 7(2), 129-148.

Smyth , J., Hockemeyer, J., & Tulloch, H. (2008). Expressive writing and post-traumatic stress disorder: Effects on trauma symptoms, mood states, and cortisol reactivity. British Journal of Health Psychology, 13, 85-93.
Exline, J., Smyth, J., Gregory, J., Hockemeyer, J., Tulloch, H. (2005). Religious framing by individuals with PTSD when writing about traumatic experiences. International Journal of the Psychology of Religion, 15, 17-34.
Smyth , J., & Helm, R. (2003). Focused expressive writing about stress and trauma: Examining its potential for self-help. In Session: Psychotherapy in Practice, 59, 227-235.
Smyth , J., Hockemeyer, J., Anderson, C., Strandberg, K., Koch, M., O'Neill, K., & McCammon, S. (2002). Structured writing about a natural disaster buffers the effects of intrusive thoughts on negative affect and physical symptoms. Australasian Journal of Disaster and Trauma Studies.
Kyle J. Bourassa, John J.B.Allen, Matthias R. Mehl, David A. Sbarra. (2017) Impact of Narrative Expressive Writing on Heart Rate, Heart Rate Variability, and Blood Pressure After Marital Separation. Psychosomatic Medicine 79:6, 697-705.

Michael A. Hoyt, Jennifer Austenfeld, Annette L. Stanton. (2016) Processing coping methods in expressive essays about stressful experiences: Predictors of health benefit. Journal of Health Psychology 21:6, 1183-1193.

Paola Di Blasio, Elena Camisasca, Simona Carla Silvia Caravita, ChiaraIonio, Luca Milani, Giovanni Giulio Valtolina. (2015) The Effects of Expressive Writing on Postpartum Depression and Post traumatic Stress Symptoms. Psychological Reports 117:3, 856-882.

Andrea Konig, Alison Eonta, Stephanie R. Dyal, Scott R. Vrana. (2014) Enhancing the Benefits of Written Emotional Disclosure Through Response Training. Behavior Therapy 45:3, 344-357.

Bodil Furnes, Elin Dysvik. (2013) Experiences of memory-writing in bereaved people. Bereavement Care 32:2, 65-73.

Matthew A. Andersson, Colleen S.Conley. (2013) Optimizing the Perceived Benefits and Health Outcomes of Writing about Traumatic Life Events. Stress and Health 29:1, 40-49.


Soul Mugerwa, John D. Holden. (2012) Writing therapy: a new tool for general practice?. British Journal of General Practice 62:605, 661-663.


Minsun Shim, Joseph N. Cappella, Jeong Yeob Han. (2011) How Does Insightful and Emotional Disclosure Bring Potential Health Benefits? Study Based on Online Support Groups for Women With Breast Cancer. Journal of Communication 61:3, 432-454.

Adriel Boals, JJnathan B.Banks, Lisa M.Hathaway, Darnell Schuettler. (2011) Coping with Stressful Events: Use of Cognitive Words in Stressful Narratives and the Meaning-Making Process. Journal of Social and Clinical Psychology 30:4, 378-403.

Kitty Klein, Adriel Boals. (2010) Coherence and Narrative Structure in Personal Accounts of Stressful Experiences. Journal of Social and Clinical Psychology 29:3, 256-280.

David C.Rubin, Adriel Boals, Kitty Klein. (2010) Autobiographical Memories for Very Negative Events: The Effects of Thinking About and Rating Memories. Cognitive Therapy and Research 34:1, 35-48.

Maria C. Graf, Brandon A. Gaudiano, Pamela A.Geller. (2008) Written emotional disclosure: A controlled study of the benefits of expressive writing homework in outpatient psychotherapy. Psychotherapy Research 18:4, 389-399.

Joshua M. Smyth, Jill R. Hockemeyer, Heather Tulloch. (2008) Expressive writing and post-traumatic stress disorder: Effects on trauma symptoms, mood states, and cortisol reactivity. British Journal of Health Psychology 13:1, 85-93.

Elaine Duncan, Yori Gidron, Eyal Rabin, Liza Gouchberg, Asher M. Moser, Josef Kapelushnik. (2007) The Effects of Guided Written Disclosure on Psychological Symptoms Among Parents of Children With Cancer. Journal of Family Nursing 13:3, 370-384.

Joshua Smyth, Deborah Nazarian, Masanori Oikawa, Haruka Oikawa. (2007) The Writing Cure: How Expressive Writing Promotes Health. The Japanese Journal of Research on Emotions 14:2, 140-154.

Catherine E. Mosher, Sharon Danoff–Burg. (2006) Health Effects of Expressive Letter Writing. Journal of Social and Clinical Psychology 25:10, 1122-1139.

Sonja Lyubomirsky, Lorie Sousa, Rene Dickerhoof. (2006) The costs and benefits of writing, talking, and thinking about life's triumphs and defeats.. Journal of Personality and Social Psychology 90:4, 692-708.

Karen A. Baikie, Kay Wilhelm. (2005) Emotional and physical health benefits of expressive writing. Advances in Psychiatric Treatment 11:5, 338-346.

Denise M. Sloan, Brian P. Marx, Eva M. Epstein. (2005) Further Examination of the Exposure Model Underlying the Efficacy of Written Emotional Disclosure.. Journal of Consulting and Clinical Psychology 73:3, 549-554.

Denise M. Sloan, Brian P. Marx. (2004) Taking Pen to Hand: Evaluating Theories Underlying the Written Disclosure Paradigm. Clinical Psychology: Science and Practice 11:2, 121-137.

Denise M. Sloan, Brian P. Marx. (2004) A Closer Examination of the Structured Written Disclosure Procedure. Journal of Consulting and Clinical Psychology 72:2, 165-175.

Joshua Smyth, Rebecca Helm. (2003) Focused expressive writing as self-help for stress and trauma. Journal of Clinical Psychology 59:2, 227-235.

Anna Graybeal, Janel D. Sexton, James W. Pennebaker. (2002) The Role of Story-Making in Disclosure Writing: The Psychometrics of Narrative. Psychology & Health 17:5, 571-581.

Ewa Kacewicz, Richard B. Slatcher, James W. Pennebaker. Expressive Writing: An Alternative to Traditional Methods. Low-Cost Approaches to Promote Physical and Mental Health, 271-284.

Joshua M. Smyth, Deborah Nazarian, Danielle Arigo. Expressive Writing in the Clinical Context. Emotion Regulation, 215-233.
C.L. Park, A.L. Ai. (2006) Meaning making and growth: New dimensions for research on survivors of trauma: Journal of Loss and Trauma, 11, 389-407.

This Privacy Policy discloses the privacy practices for www.alienatedgrandparentstories.com. This privacy notice applies to information collected by this website and to information that you voluntarily give us via email or other direct contact from you.
The Privacy Policy will notify you of the following:
1. What personally identifiable information is collected from you through the website, how it is used and with whom it may be shared.
2. What choices are available to you regarding the use of your data.
3. The security procedures in place to protect the misuse of your information.
4. How you can correct any inaccuracies in the information.

Information Collection, Use, and Sharing
We are the sole owners of the information collected on this site. We only have access to/collect information that you voluntarily give us via email or other direct contact from you. We will not sell or rent this information to anyone. We will use your information to respond to you, regarding the reason you contacted us. We will not share your information with any third party outside of our organization, other than as necessary to fulfill your request, e.g. to ship an order. Unless you ask us not to, we may contact you via email in the future to tell you about new products or services, or changes to this privacy policy.

Your Access to and Control Over Information
You may opt out of any future contacts from us at any time. You can do the following at any time by contacting us via the email address given on our website:
• See what data we have about you, if any.
• Change/correct any data we have about you.
• Have us delete any data we have about you.
• Express any concern you have about our use of your data.

Security
We take precautions to protect your information. When you submit sensitive information via the website, your information is protected both online and offline.

Wherever we collect sensitive information (such as credit card data), that information is encrypted and transmitted to us in a secure way. You can verify this by looking for a lock icon in the address bar and looking for "https" at the beginning of the address of the Web page. While we use encryption to protect sensitive information transmitted online, we also protect your information offline. Only employees who need the information to perform a specific job (for example, billing or customer service) are granted access to personally identifiable information. The computers/servers in which we store personally identifiable information are kept in a secure environment.

Links to Other Websites
This website contains links to other sites. Please be aware that we are not responsible for the content or privacy practices of such other sites. We encourage our users to be aware when they leave our site and to read the privacy statements of any other site that collects personally identifiable information.

Non Compliance with Privacy Policy
If you feel that we are not abiding by this privacy policy, you should contact us immediately via email at admin@alienatedgrandparentstories.com.

PLEASE READ THESE TERMS OF WEBSITE USE CAREFULLY BEFORE USING THIS WEBSITE ("SITE"). USING THIS SITE INDICATES THAT YOU ACCEPT THESE TERMS. IF YOU DO NOT ACCEPT THESE TERMS, DO NOT USE THIS SITE.
General. This Site is owned by Alienated Grandparent Stories, Inc. Alienated Grandparent Stories, Inc reserves the right to revise or remove any part of the Terms in its sole discretion at any time and without prior notice to you by updating this posting. Therefore, you should periodically visit this page for changes. This Site is continually under development and changes in this Site may be made at any time. Changes or modifications to the Terms and/pr Privacy Policy become effective ten (10) business days after posting on the Site. If you disagree with the Terms or Privacy Policy, your sole remedy is to discontinue your use of this Site. Your continued use after a change has been posted constitutes your acceptance of the changes.
Usage. By signing up for any of our services, subscription, member, supporter or engaging in any other transaction on the site with Alienated Grandparent Stories, Inc. or its assigns, you agree that you are acting as an individual and will use the Site for your personal use only. Resale of content or any other use not specifically endorsed in these Terms is prohibited without prior written approval of Alienated Grandparent Stories, Inc. In addition, in using this site, you must not:
1. Send or otherwise transmit to or through this Site any unlawful, infringing, harmful, harassing, defamatory, threatening, vulgar, sexually explicit, hateful or otherwise objectionable material of any kind;
2. Misrepresent your identity or affiliation in any way;
3. Violate any applicable laws or regulations; or
4. Assist or permit any persons in engaging in any of the activities described above.
User-Submitted Information.
You must exercise caution and good sense and sound judgment in submitting any material to the Site. You are responsible for any material you transmit to or through the Site to us through email or mail. You agree, represent and warrant that any information you transmit to or through the Site to us or through email or mail is truthful, accurate, not misleading and offered in good faith, and that you have the right to transmit such information. Certain information submitted by you, or otherwise collected from you, is subject to Alienated Grandparent Stories, Inc.'s Privacy policy, available on this Site.
Children.
This Site is a general audience website. The Children's Online Privacy Protection Rule ("COPPA") of the Federal Trade Commission only covers information collected from children. It does not cover information collected from adults (e.g., grandparents, teachers, coaches) that may pertain to children. Thus, COPPA is not triggered by an adult uploading photos of children on a general audience site. Additionally, COPPA expressly states that the law applies to commercial websites and online services and not to nonprofit entities that otherwise would be exempt from coverage under Section 5 of the FTC Act.


Copyright.
The design, images, text content and overall layout contained in this website are protected under U.S. and international law as copyrighted materials, whether registered or unregistered. Anyone who claims, displays, distributes, reproduces copies or creates derivative works for commercial or noncommercial purposes without the prior written permission of Alienated Grandparent Stories, Inc. is in violation of the copyright laws and liable for copyright infringement to the greatest extent of the law. Permission for all uses of materials, including linking to any page at this Site except "Home page", must be obtained from Alienated Grandparent Stories, Inc. in advance. Requests for such authorization should be submitted via an email to admin@alienatedgrandparentstories.com.
Third-Party Content.
This Site contains content supplied by parties other than Alienated Grandparent Stories, Inc. Any opinions, advice, statements, services, offers, or other information or content expressed or made available by such third parties, including information providers and users, are those of the respective author(s) and not of Alienated Grandparent Stories, Inc. Neither Alienated Grandparent Stories, Inc. nor any third-party provider of information guarantees the accuracy, completeness, or usefulness of any content, nor its suitability or appropriateness for any particular purpose. In many instances, the content available through this Site and Alienated Grandparents, Inc. represents opinions and judgments of the respective third-party information provider or user, and not of Alienated Grandparent Stories, Inc.
Links to Other Websites.
As you view this Site, you may notice links to other websites. These links are for convenience only. If you use these links, you will leave this Site. Alienated Grandparent Stories, Inc. is not responsible for any viruses, other damaging elements or the contents encountered in linking to these third-party websites. The links to other websites in this Site should not be interpreted as endorsement or approval of Alienated Grandparent Stories, Inc. of the organizations, their services or products.. These Third-party Content terms do not apply to any other websites other than Alienated Grandparent Stories, Inc.
Jurisdiction.
The contents of this Site are controlled and operated by Grandparent Alienation Stories, inc. from its office within the State of Florida, United States of America. Alienated Grandparent Stories, Inc. makes no representations that materials in the Site are appropriate, legal, allowed or available in other locations.
Disclaimer of Warranty.
This Site and its links to other websites are provided on an "as is" basis without warranties of any kind. To the fullest extent permissible pursuant to applicable law, Alienated Grandparent Stories, Inc. disclaims all representations and warranties, express or implied regarding the use of the materials on this Site or the materials linked to this Site. Alienated Grandparent Stories, Inc. does not endorse, warrant or guarantee any product or service offered by a third-party through this Site and will not be a party to or in any way monitor any transaction between any user and third-party providers of products or services.
Limitations of Liability.
Site users specifically acknowledge that Alienated Grandparent Stories, Inc. neither endorses nor is responsible for the accuracy or reliability of any opinions, advice, or statement on this site that is provided by a third-party. Under no circumstances will Alienated Grandparent Stories, Inc. be liable for any damage caused by a user's reliance on information obtained through the content and/or postings on this Site. It is the responsibility of each user to evaluate the accuracy, completeness, appropriateness or usefulness of any information, opinion, advice, or other content available through and from this Site.
Indemnification.
You agree to indemnify, defend and hold harmless Alienated Grandparent Stories, Inc. and their respective directors, officers, employees, and agents from and against any and all claims, damages, losses or other expenses that arise directly or indirectly out of or from your breach of any provisions of these Terms of Website Use, or your activities in connection with this Site.
Privacy Policy.

Use of this Site is also governed by Alienated Grandparent Stories Privacy Policy, available on this Site.
Copyrights.
Alienated Grandparent Stories, Inc. respects the rights of all copyright holders and in this regard, Alienated Grandparent Stories, Inc. asks that if you believe that your work has been copied in a way that constitutes a copyright infringement, please contact us at admin@alienatedgrandparentstories.com with information required by the Digital Millennium Copyright Act ("DMCA"), 17 U.S.C., Section 512. Upon receipt of the DMCA information from you, we will investigate your claim and respond promptly. If we determine that the material cited by you constitutes a copyright infringement, we will remove the infringing material from our Site.
Noted Regarding These Terms of Website Use.
If you have any questions or complaints regarding these Terms of Website Use, please submit your questions or complaints via an email to admin@alienatedgrandparentstories.com or to Alienated Grandparent Stories, Inc., 10124 Hatton Circle, Orlando, Florida 32832 and we will respond promptly.